The Pugin Trail – An Exploration of Pugin's Churches Across County Wexford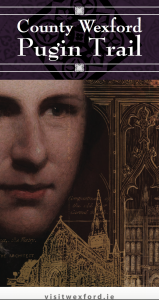 A self-taught architect, with no formal qualifications A.W.N Pugin re-shaped 19th century Church architecture and became the most outstanding exponent of the Gothic Revival.
Perhaps best remembered now as one of the designers of the Palace of Westminster – his most iconic contribution to that project is the clock tower known as Big Ben.
Wexford is the proud home to nine Pugin churches of international note.
Why not contact me to discuss a tour to visit these architectural gems.
*Group Rate – Minimum numbers apply – Private tours available – Does not include entrance fees – Advanced booking required.